Description
OX OX OH is a whole new kind of tic-tac-toe, with bombs. When a line of 3 in a row is made, the game is just getting started, and it will never end in a tie. Whether you play alone on the train, or with friends at a party, OX OX OH will keep you on your toes.
History
Just you wait...
It's a doozy!
Features
A new kind of tic-tac-toe. Lines of three Xs or Os in a row leave the board to deal one damage.
Every line finished pushes you closer to winning, but leaves the board open for your opponent.
Bombs. When you play them your opponent will know when, but not where.
Playing an X or O on an enemy bomb will deal you one damage, and leave the space empty.
Playing Xs and Os, bombs, and disarming them all cost energy. Play agressively or save up to make multiple moves, it's up to you.
Solo mode features 4 unique AI challengers: Roxy "Random", Paula "Plans", Billie "Bombs", and Sam "Strats".
Versus mode lets you play with other people in two ways: Pass & Play, or Nearby (via Game Center)
A one time purchase of an app unlock will give access to Solo challengers other than Roxy, and access to the Versus Pass & Play mode.
No ads, ever! I might recommend games I like from time to time on the main menu, including any future games I release.
---
Videos
There are currently no trailers available for OX OX OH. Check back later for more or contact us for specific requests!
---
Images
There are currently no screenshots available for OX OX OH. Check back later for more or contact us for specific requests!
---
Logo & Icon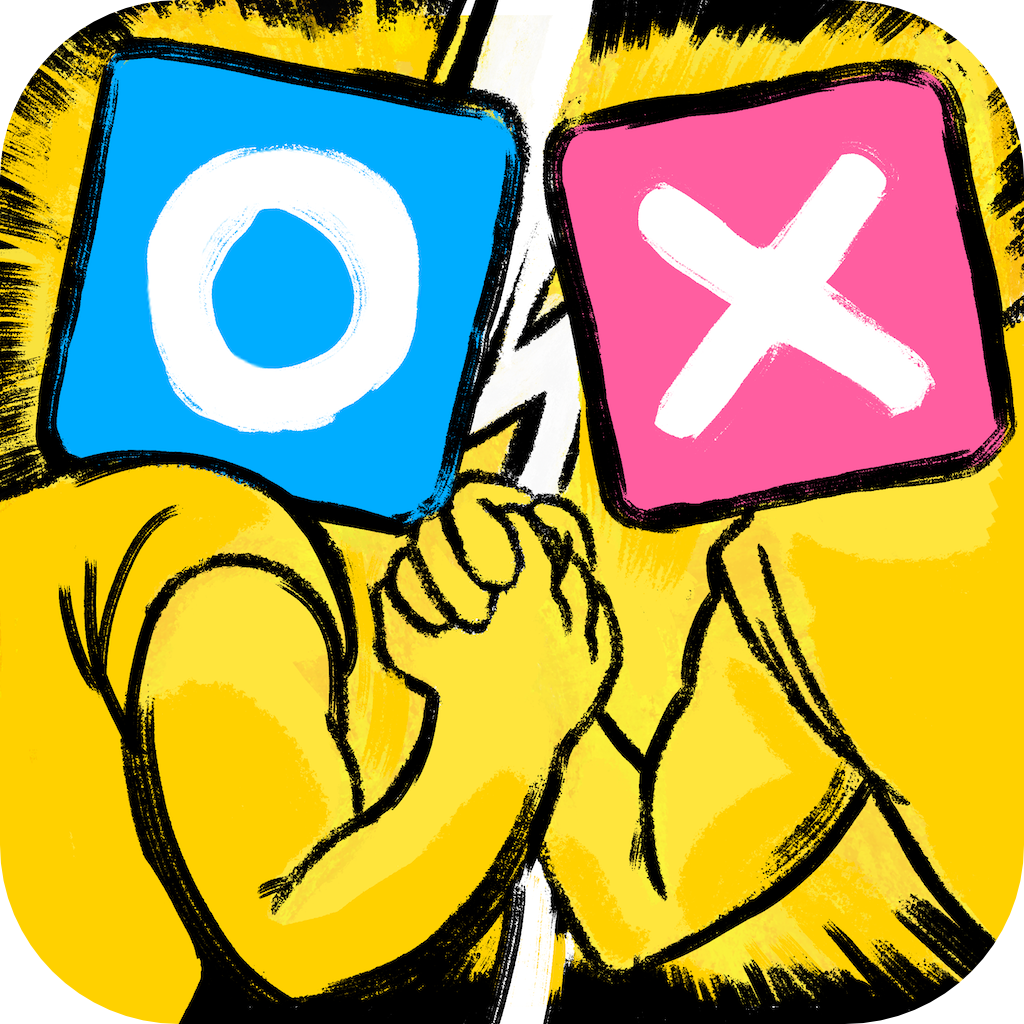 ---
Request Press Copy
Please fill in your e-mail address below to complete a distribute() request and we'll get back to you as soon as a press copy is available for you.

---
Additional Links
---
About Margaret Dax
Boilerplate
Hey, I'm Margaret, and I make small games with love and care. The bulk of my interest is around building new systems, exploring tension and joy between people, and making things that feel great to use. You won't find paid ads or consumable IAP in my work because they don't belong there.
More information
More information on Margaret Dax, our logo & relevant media are available here.
---
---
presskit() by Rami Ismail (Vlambeer) - also thanks to these fine folks